Three days to go until
Rehabilitating Damaged Hair Naturally: A Guide
launches! To celebrate and share the love with NightBlooming's amazing customers I'm running my biggest giveaway ever. You can read how it all works
here
.
Today's prize is our final kit reveal!
The Damaged Hair Healer's kit contains a sampling of NightBlooming products that are focused on giving damaged hair what it needs to regain critical moisture, protein, slip, and shine.
The Damaged Hair Healers Kit makes it easy to sample several products at once and is perfect for both travel and gifting.
The willow-green satin bag contains: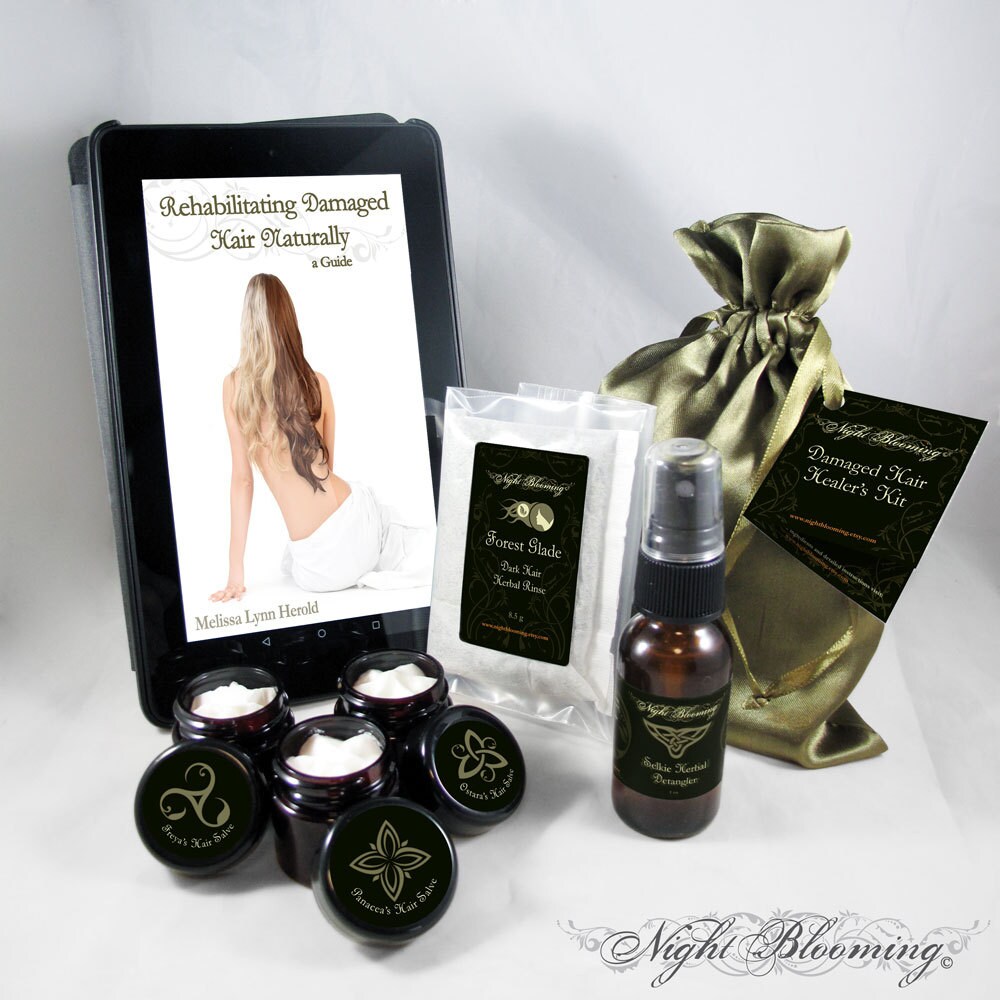 And best of all? After August 31st, you can buy the Damaged Hair Healer's Kit and
Rehabilitating Damaged Hair Naturally: A Guide
together on Etsy.
The
Damaged Hair Healer's Kit
also has a tag that details the contents and provides brief instructions. For complete ingredients and directions, please see the individual listing for each product.
Tomorrow we reveal our grand prize! I'm so excited!