I get this question quite often, and the question itself is a little off because after some querying it is apparent that what the customers are really asking is, "My hair / scalp is so dry. What is your most moisturizing product?"
There's a myth out there that oils are moisturizing, when in reality they aren't in the most true sense of the word. What they do is impart important lipids and fatty acids, which add softness and flexibility to the hair shaft. Oils are also emollients, more specifically, occlusives, which form a thin, moisture-locking barrier atop the skin and hair cells that reduces the evaporation of moisture. If your hair is very dry oiling might help a bit by replenishing critical fatty acids and by helping it keep whatever small amount of moisture it has inside of it, but it cannot actually moisturize the hair on its own.
The most effective way to go about moisturizing, then, is to
Impart moisture using mositure rich ingredients and humecents

Keep moisture inside the hair by using an emollent / occlusive
What, then, does NightBlooming recommend for dry hair and dryer scalps?
NightBlooming has many products that do a great job of getting moisture into the hair and scalp. Many of these products contain humecents, which are ingredients with properties that either retard moisture loss or draw in moisture.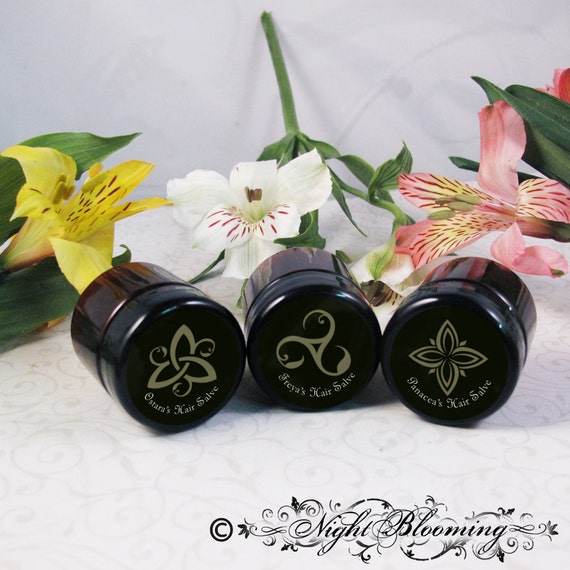 Our hair salves (Trinity Sample Pack picture above) contain a blend of herbal infusions, moisture rich ingredients, and butters and oils. They are the best one-two punch of all our products, imparting moisture with ingredients like aloe, honey, ceteryl alcohol, and herbal infusions, and then locking it in with natural nut butters and oils like shea butter, coconut oil, macadamia seed oil, jojoba oil, and evening primrose oil.
For a deep-moisturizing treatment, soak hair, either in water or in one of the herbal rinses mentioned later in this post. Then, while the hair is still wet, slather it up with salve. As a leave in, you want to use only a little salve, but for this, go nuts. You can work it into your scalp, too, if your scalp is dry and flaky. Those with scalp psorasis have had great results using our hair salves in this way! Really work it in (gently). Then wrap your hair up atop your head with plastic wrap or a shower cap, then toss on a warm hat for an hour. The heat from your body will open up the cuticle of your hair and the skin cells of your scalp, letting them drink up the moisture. Once you've soaked, wash your hair with a mild shampoo, condition as normal, and then use a tiny tiny bit more slave as a leave-in on damp hair.
Herbal rinses are full of moisture and conditioning properties, and can also be added to other treatments for an extra moisturizing boost! Our Sunlit Meadow rinse is perfect for hair or scalp in need of moisture and conditioning, while our Forest Glade is ideal for those who want moisture, but need a little astringency to combat oil production. You can add an extra moisturizing boost to either of these rinses by adding 1 TB of honey per cup of rinse. Either of these rinses also makes an excellent liquid component to our many herbal hair colors and conditioners.
To use one of the herbal rinses, heat 6 cups distilled water to boiling in a large cup or small bowl. Add honey at this point if you so desire. Add in 1/4 c herbs, cover and allow to cool. You will need 1 large bowl and cup to apply the rinse. Standing in the shower, place the large bowl on the floor and kneel over it. Pour the rinse through your hair, catching the rinse in the bowl. Transfer the rinse to the cup, and then pour back through your hair into the bowl. Repeat several times until you feel your hair is saturated with the rinse. You may delay rinsing until later to allow your hair to drink in the benefits. Herbal rinses should be applied to clean hair.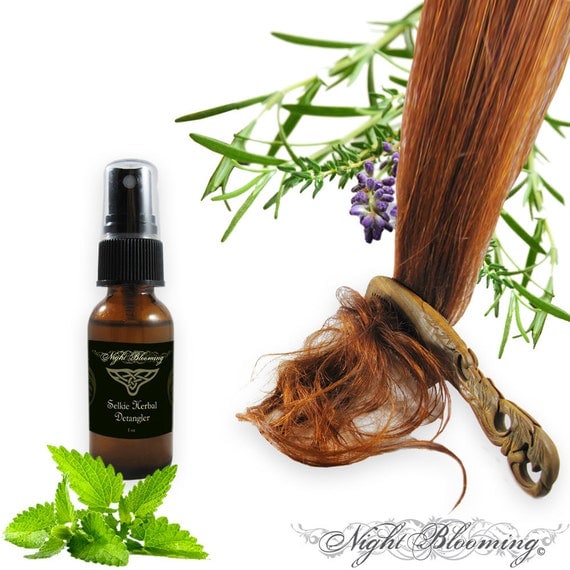 Selkie Herbal Detangler
Selkie is not only full of fantastic detangling ingredients without employing silicone, vegetable glycerine, or other products that can build up, it is also intensely moisturizing. What this means is that your hair can drink up as much Selkie as it needs, supping on moisture-intense ingredients such as aloe vera and an infusion of marshmallow root, slippery elm, and fenugreek. It also contains small amounts of many light oils (argan, borage, camelina, and vitamin E) which helps keep that moisture in. As a finishing touch, a bit of apple cider vinegar makes this perfectly pH balanced to help the cuticle of the hair close tight, which also keeps moisture within the hair. You can mist both the scalp and the length of the hair for moisturizing and detangling without the need to wash afterwards! For especially dry hair, consider a Selkie Soak. Our refill pouches are perfect for this. You can either squeeze the pouch over your scalp and work it down through the hair, applying more as you go, or use a cup and bowl and follow the directions for the herbal rinses.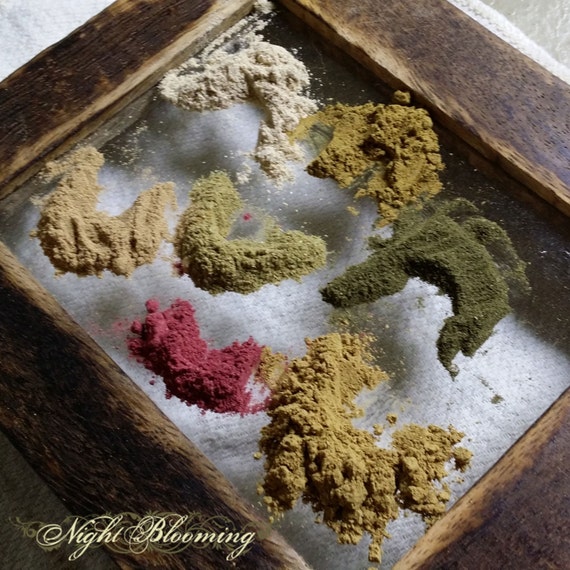 Færie Dust Herbal Conditioner
Færie Dust is a blend of beneficial herbs that imparts their own myriad of benefits, as well as lots of moisture! Mix Færie Dust with water until it forms a thin mud. Then, blend it and 1 TB of honey into your favorite conditioner. Work the mixture into damp hair, then wrap it up with either plastic wrap or a shower cap and top with a warm hat. Rinse everything out after an hour and follow it up with a bit of salve or one of our many oils to keep all that moisture locked inside!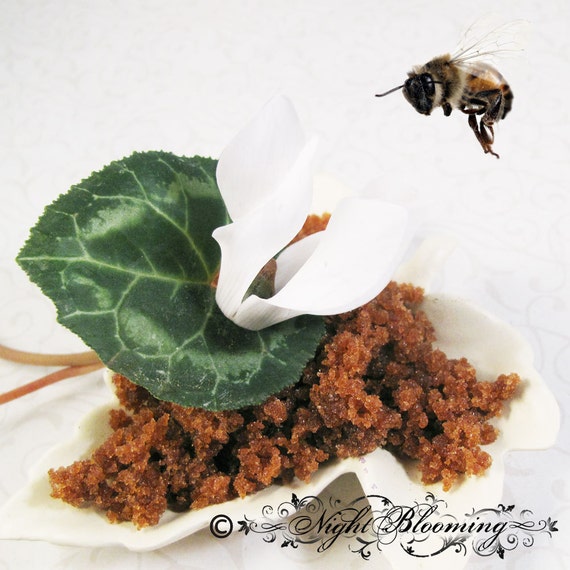 Thriae Scalp Scrub
Obviously geared for scalps, you can use Thriae to remove a buildup of dead skin cells or product. On its own, the sugar and honey will help hydrate the scalp, while the oils inside will help keep that moisture in place!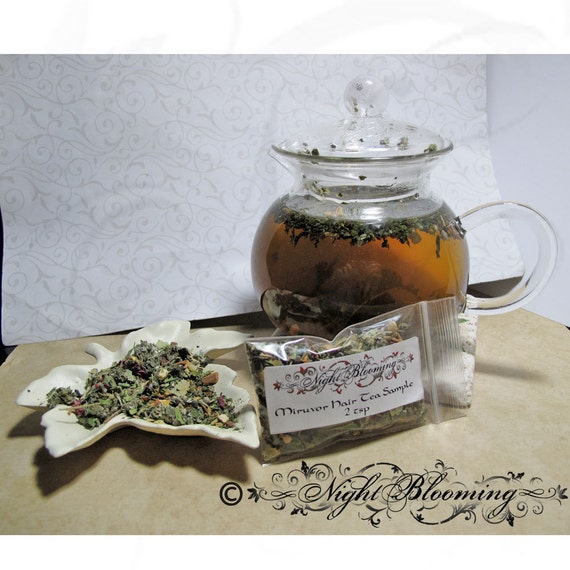 Miruvor Tea
Hydration comes from within, and while the length of your hair cannot benefit from additional water in your body, your skin and scalp can for certain! Miruvor is a soothing blend of hair-growth stimulating herbs that makes hitting your target for water consumption both easier, and tastier!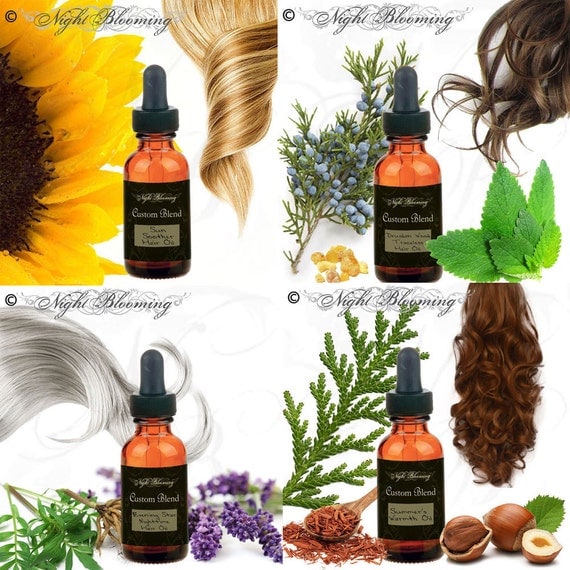 Okay, fine, but which oil!?
To sum: the trick to combating dryness is to impart moisture and then seal it in with either one of our salves or an oil of choice! You can see all of our hair oils here, and can even have a custom blend made just for your needs and preferences. If you're an oil junkie, our Signature Oil Subscription will get each of our monthly oils delivered right to your door. Which oil you use will be dependent on your hair type and preferences in both oils and essential oils.
For those looking for a light oil that won't weigh down fine hair you might want to try Frostfall Flowers or Drudan Traceless. In the middle weight for oils you'll enjoy Samhain Spell and Woodland Thieves. For very thick or hair that isn't easily over-oiled we think you'd like Lavaralda Desire of Rest and Sacred Forest.
How do you use NightBlooming products to save your hair from dryness? Tell us in the comments!