Coloring Hair Naturally with Henna & Other Herbs
will be here on Tuesday, September 27th, so just four days away!
To celebrate, and because the giveaway for
Rehabilitating Damaged Hair Naturally
went so well, we're doing it again for this book launch.
The prizes are a combination of NightBlooming and HennaSooq products. If you missed it,
select HennaSooq products, including the amazing Red Raj, are in the NightBlooming store now
.
That's cool, but prizes?
Yes, yes, prizes! Six winners will be drawn, one for each of these prizes. If for any reason you can't use the item you've won, you can instead opt for a $25 NightBlooming gift certificate!

200g NightBlooming Herbal Hair Color of your Choice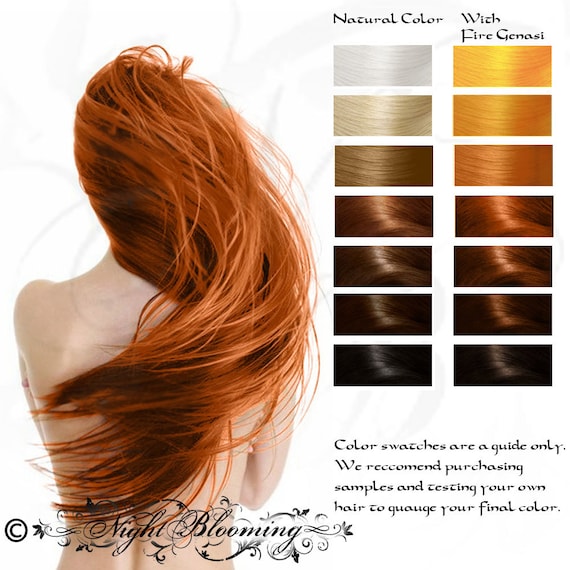 HennaSooq Henna Gloss Bar


The Henna Gloss Bar is the perfect all in one moisturizer, and conditioning Ayurvedic hair treatment. A henna gloss is a very easy to use henna product that will nourish the hair, strengthen, create vibrant shiny hair, promote hair growth, reduces itchy scalp, and will give your hair a touch of red color from the henna. Ingredients: organic cocoa butter, organic shea butter, organic henna, organic hibiscus, organic marshmallow root, organic lemon juice, optiphen preservative

1 Dram NightBlooming Custom Blended Essential Oil
Every want your ideal essential oil blend, but didn't want to purchase 15 different essential oils? Winning this prize means you can pick from our immense list of essential oils and get your perfect blend. Upon request, this prize can also be made into a mister or custom oil blend instead.
HennaSooq Ayurvedic Cleansing Hair Kit



This ayurvedic hair kit contains 100 grams organic cassia obovata, and 100 grams of shikakai powder. Together these two herbs will, cleanse your hair. strengthen, condition, soften, loosen your curl pattern, add shine, and prevent dandruff. Includes instructions, recipes, and freshest crops of ayurvedic herbs.
NightBlooming Sunlit Meadow Rinse for Light Hair or Forest Glade Rinse for Dark Hair- 15 Treatments
No matter if you want to use these for the liquid portion in your herbal hair color, or if you just want to have an amazing rinse to pour through your hair,
Sunlit Meadow
and
Forest Glade
are sure to please. These conditioning herbs will give you tons of shine with just a hint of color with repeated use.
HennaSooq Argan Oil Rosemary Rhassoul Mud
Rhassoul (also called ghassoul) comes from the Atlas Mountains of Morocco which has been used for over 1400 years as a soap, shampoo and skin conditioner. Ghassoul mud will not strip your skin of its natural oils. It will leave your skin feeling deeply cleansed, and silky smooth. Made with Organic Argan Oil this rhassoul deep cleansing mud mask will cleanse, moisturize, and purify your skin. To use on your hair, dilute the mud with water or conditioner. Please store rhassoul mud masks in the refrigerator to ensure longevity. Use within 6 months. Ingredients: distilled water, organic rhassoul clay, organic argan oil, rosemary essential oil, optiphen (preservative)
This sounds amazing and I can't wait! How do I enter?
Super-simple!
On September 27th there will be a special blog post with a Rafflecoptor (ensuring that winners are picked randomly).
Between September 27th and October 4th, read Coloring Hair Naturally with Henna & Other Herbs: A Guide
Go to the blog post mentioned in Step 1 and answer any one of the following questions:
What is your favorite quote from the book?
What did you learn in the book that surprised you the most?
What piece of advice, recipe, or technique in the book do you think will help you the most?
That's it! Then on October 5th I'll draw the winners and contact them for their shipping information. Winners of Henna Sooq products will have their prizes shipped direct from HennaSooq, but I'll take care of contacting her with all the needed information.
I don't live in the USA. Can I enter?
Yes you can! Shipping to prize winners is
totally free even to international customers.
This is my way of saying thank-you for sticking with NightBlooming through each and every postage rate hike. I deeply appreciate my international customers and want them to be able to participate, too!