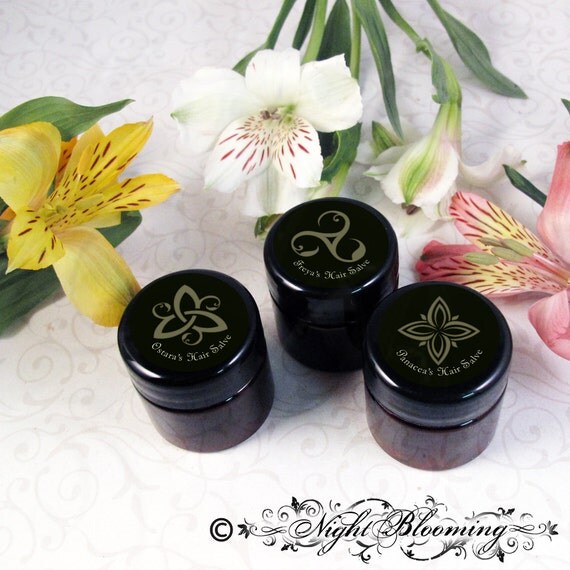 I get a LOT of questions about which salve someone should purchase. Generally I recommend picking up the Trinity Sample Pack simply because it's hard to guess. I have a lot of anecdotal evidence gathered over the years as to which salve works best with which hair type, but nothing remotely scientific. It's usually best if people try a smidge of each and see which they like best.
But I'd like to make better reccomendations. Who knows, maybe well find out that hennaed hair likes one salve over another, or that curlies do best with one salve over another.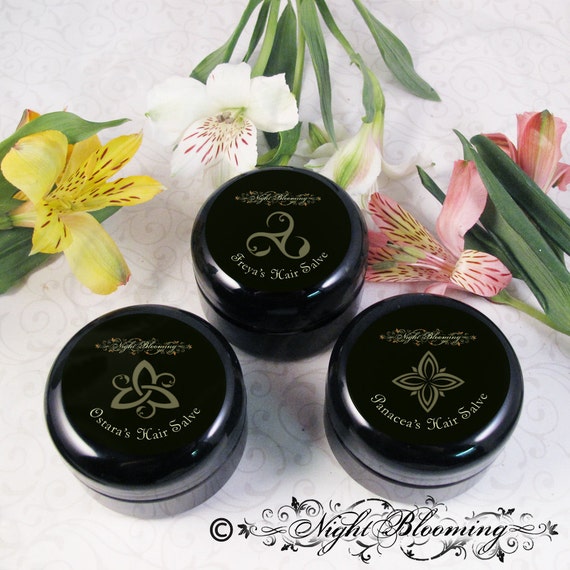 Win me!
Prizes
Your time is worth something, and I appreciate you taking the time to help me out. Everyone that participates by following the steps below will get a 15% off discount code, and also be entered in a

raffle to win a 2 oz Salve of your choice + free shipping (yes, even across the pond)

! The more people that enter, the more winners I'll draw, so your odds of winning don't go down by encouraging others to participate. And everyone wins with more data!
While the survey itself will be open for 6 months, I'll be closing the raffle and announcing winners on May 19th.
How to Take the Survey
It's really easy, two steps:
1. Take the survey. It's totally anonymous. I'm not tracking you like some creepy creeper.
2. When you're done with the survey, let me know by either sending me an email or an Etsy covo. Tell me:
Which salve you'd like if you win

Any open feedback you have about hair salve. My survey doesn't allow for this, but I'd love to hear your thoughts.
If you want to be entered in the raffle or get the discount code you HAVE to do Step 2. Sadly I can't make the survey auto-give you the code or tell me which salve you want. I'll respond to all emails and convos with the discount code, and then will draw the winners.
Do I get to see the results?
Of course! I'll be posting the results of the survey here for those that are curious. Since the survey is disconnected from your personal data, even on my end, none of your information is made public. Everyone can then enjoy pretty charts see how all the answers shook out.
Help me!
Please spread the word! The more people that take this, the better my data will be, the the better reccomendations I can make for customers (including you!). Feel free to send the link to this post, post it on Facebook, tweet it, do whatever. The more people that enter, the more winners I draw!
All Set?
Click me to launch the survey <3