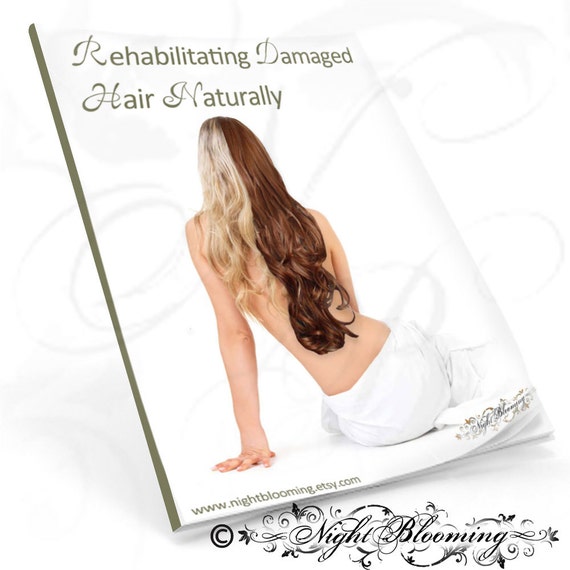 I'm very excited to get this up and for sale! Based on an article I wrote several years ago, this e-book is the compilation of years of knowledge and experimentation gained along my journey from damaged to long, natural, healthy hair.
The focus of this book is on growing hair long, but the techniques within apply to hair of any length.
More than 30 full pages of text, pictur
e
s, charts, diagrams and recipes, this e-book is written in an easy-to-relate-to tone.
Even though this book is the result of hours upon hours of work, writing, editing, and developing the graphics, I wanted to keep the price low. It comes out to about 16 cents a page, not counting the cover, title page, or references. I did this because it's knowledge I wanted to be accessible, and also, if people come across the PDF elsewhere online, they might be willing to purchase their own copy if they feel they benefited from the knowledge within.
So what's inside? Here's the table of contents and a few sample pages!
.•´¸.•*´¨) ¸.•*´¨)
(¸.•´ (¸Table of Contents:
1| How my journey began
This book is the culmination of years of research and trial and error along my own path to healthy hair. Learn how traditional hair care destroyed my hair, and how I found my way back to healthy hair following natural methods.
2| Understanding healthy hair
This section breaks down the structure of the hair so you better understand how its affected, for good or ill, by things you do to it.
3| Understanding types of damage
Heat, dye, chemicals, and harsh styling tools all damage hair, but they each do so in a different way. Learn about each of these types, what causes them, and how to prevent each type of damage.
4| Tools of the Trade
An overview of the basic styling tools you'll want to have to style and protect your hair.
5| Coming to grips with reality and your hair type
Learn about your hair's natural state and how to work with it rather than against it.
6| Diagnostics: Finding out what your hair needs
Clarifying? Protein? Moisture? We've all heard that our hair needs these things, but what are they? And now do you know which ones your hair needs? Find out in this chapter with a few simple tests that you can do with things already in your home.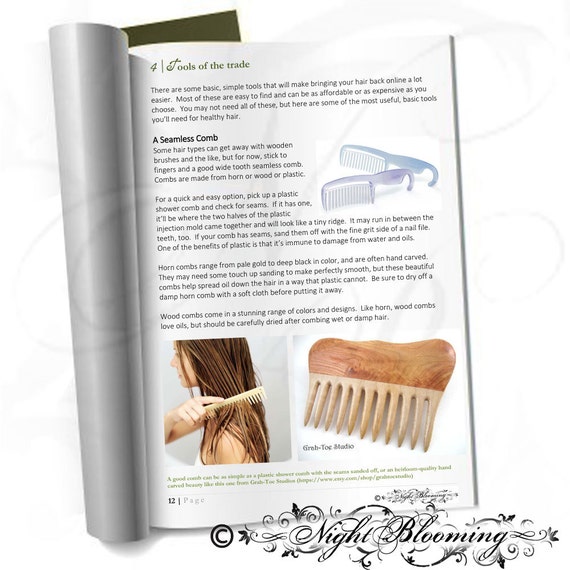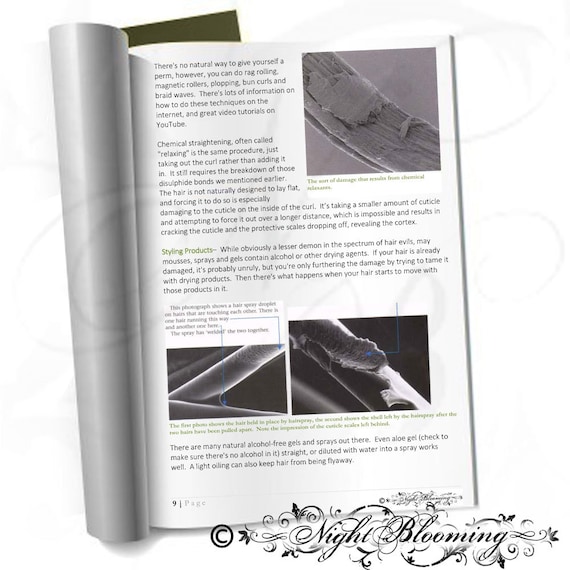 7| Treatments
Explore different types of natural treatments for your hair, including ones that impart protein and moisture. Inside this chapter you'll find recipes and information about oils, butters, rinses, and herbal muds.
8| Color
Hair color is closely tied to identity. Learn what might drive you to color, and what non-damaging color options exist.
9| Trimming
Take control of your hair by learning about self-trims, microtrimming and split end hunting. This section also gives tips about selecting a pair of hair shears and busts the myth of split end repair.
This guide is does not exist to market my own products. The things I make are mentioned because the products I make and sell were ones I developed on my journey to healthy hair. I will never claim they are the only way or the best way for every individual. The best hair care routine and products are the ones that work for you. To that end, I've included several other recipes and treatments that you should be able to try with items you have in your house, or ones you can easily acquire at your local grocery store.
I truly hope you enjoy the book, and I'd love to know what you think!
There is a second e-book in the works, this one all about coloring hair with henna, cassia, indigo, and other herbs!