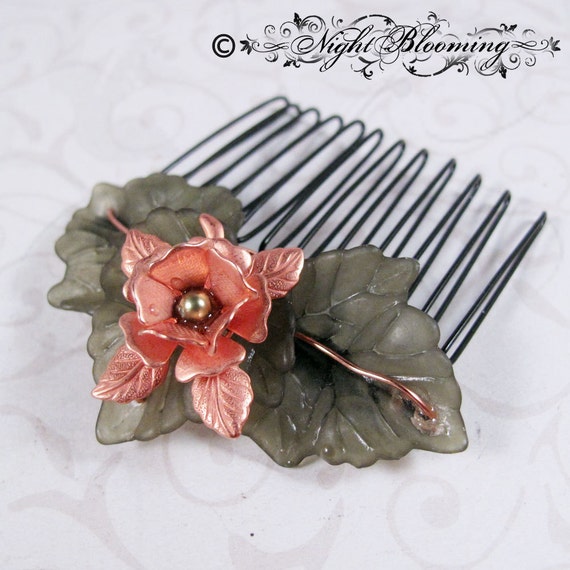 And on the Solstice the Knights shall Ride!
A knight-errant is a figure of medieval chivalric romance literature. "Errant," meaning wandering or roving, indicating how the knight-errant would typically wander the land in search of adventures. NightBlooming has a quest for those that would dare to take it. Though a challenge, the reward is great!
As NightBlooming's signature style is well known to our customers, we're offering up this pair of a fork and a dangle finishing pin as a reward for the one who can unravel this riddle! The answer lies within one of my sold items, so the better you know NightBlooming's work, the easier this may be.
This time we're drawing two winers and each will get a comb!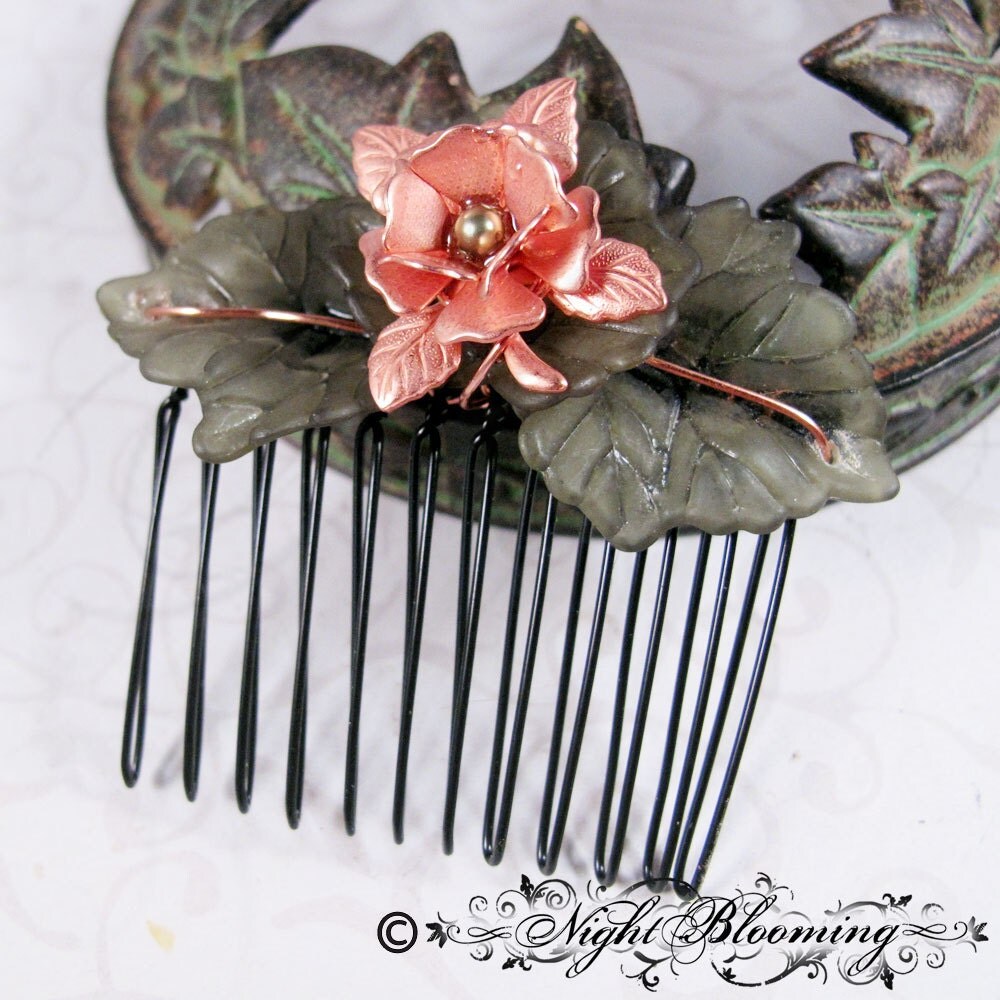 The Prize: Eternal Rest Wild Rose Hair Comb
In some pagan mythologies, no undead or ghostly creatures (particularly vampires) may cross the path of a wild rose. It was thought that to place a wild rose on a coffin of a recently deceased person would prevent him from rising again.
This comb, as beautiful as its mythology is somber, may just keep evil from crossing your path.
Built upon black metal, this comb has a trio of lucite leaves gracing its surface and a copper rose with a glass pearl in its center. The comb has a total length of 2.5 inches and a usable length of 1 inch.
We'll do another quest for the Summer Solstice! So even if you don't win please try again then :)
Rules
Use the clue to find the right listing, then look in the item description or photos to answer the question. When you think you know the answer, convo me!
The contest will run for a week (closing at 12am on Wednesday the 27th of March), and a winner will be randomly drawn from all those that submitted the right answer.
You are allowed only ONE GUESS and cannot amend your answer, so make your submission count! The winner will have the sticks shipped to them for free++ anywhere in the world!
++Free shipping is via First Class USPS. If you would like a different shipping method or insurance, a small charge will apply.
Once the winner is announced they may check out with the sticks. Best of luck to you all!
You can see all the sold items here.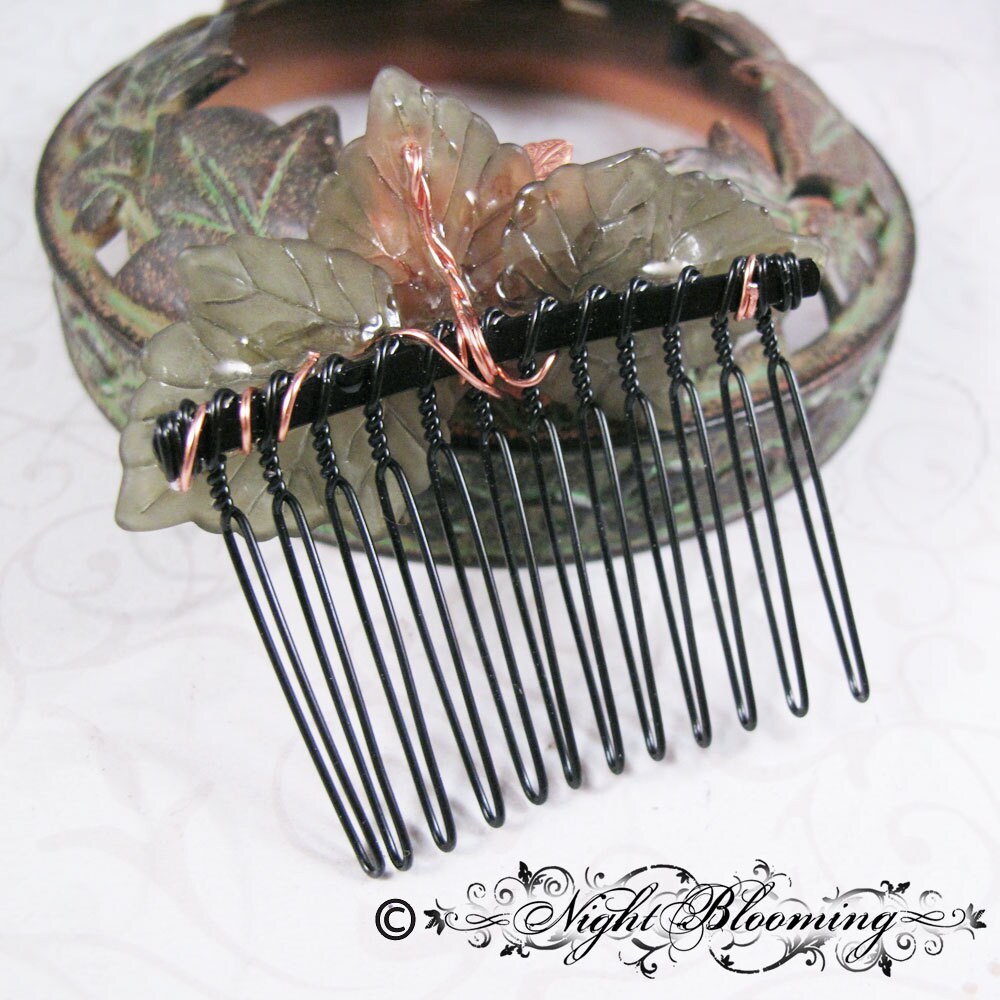 The Quest
Your Hint:
Christians hold the lily as a symbol of chastity, innocence, purity and piety. In early Christian art the white lily is symbolic of the Madonna as the flower is associated with the virgin Mary. It is typically depicted in a vase or held by Gabriel in Annunciation paintings.
This stick, done in pure silvers and warm golds, would be a fitting gift from an angel.
The Question:
Praytell, how many metal petals hang from this stick's dangle?